Darrell Roberts
---
Executive Director  |  Helmets To Hardhats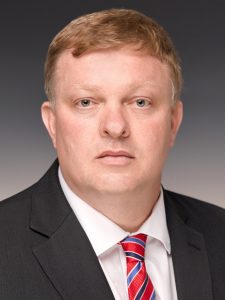 Darrell L. Roberts is the Executive Director of Helmets to Hardhats, a non-profit, that serves nationally to help veterans, transitioning military service members, National Guard, and Reservists find careers in the construction industry.
Darrell served as a Petty Officer Second Class in the United States Navy and later joined the Pennsylvania Army National Guard. While serving in the Guard, he was deployed to Kosovo as part of a NATO-lead, peacekeeping mission, where he served as a Squad Leader in an Infantry Company.
He is a journeyman sheet metal worker and a member of Central Pennsylvania Sheet Metal Workers International Association, Local #19, Philadelphia, PA. He has worked on multiple construction projects throughout the Pennsylvania, Maryland and New Jersey areas.
He is a lifetime member of the Veterans of Foreign Wars post #1463, a member of American Legion post #206 and belongs to the Non-Commissioned Officers Association.
He serves on the U.S. Department of Labor Advisory Committee for Veterans Employment, Training, and Employer Outreach (ACVETEO).
Darrell received a Master's Degree in Leadership (EML) from Georgetown University and a Bachelor's degree in Business Administration from the National Labor College.
---
Sessions:
From Combat to Construction: The Programs That Help Make That Happen