Julie Muller-Neff, Esq.
---
Executive Vice President  |  SMACNA – Western Washington, Inc.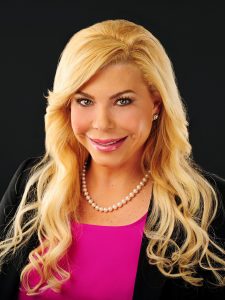 Julie Muller-Neff is the Executive Vice President of SMACNA-Western Washington. After attending Loyola Law School and working as a construction attorney for two years, Julie was retained by Orange Empire SMANCA as Executive Director. Julie worked for Orange Empire SMACNA from 2006 – 2014 and then was recruited by SMACNA – Western Washington as Executive Vice President in 2014. Julie's duties as Executive Vice President include: Labor Relations and Collective Bargaining; Promotion of the Industry and developing business opportunities for member-firms; Providing innovative educational programs for member-firms enhancing business skills; Maintaining marketing, advertising and promotion programs for the sheet metal industry; Legislative and regulatory advocacy on a local, state and federal level; and Administration and management of SMACNA – WW.
Locally, Julie Serves as a Trustee on the JATC, Northwest Health Trust and the Labor-Management Organizational Trust. Nationally, Julie serves as Co-Chair of the Women in Construction Leadership Council, and is Chairperson of the SMACNA National Council of Chapter Representatives. Julie is also a Board Member for Construction for Change, a non-profit located in Seattle. Julie is married to Arthur Neff and has four-year old twins Mac and Belle. Julie and her family reside in Issaquah, Washington.
---
Sessions:
Diversify the Workforce: Recruiting Women and Minority Workers