Michael Gaffney
---
Trainer & Facilitator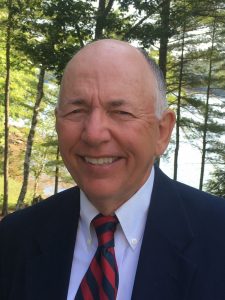 At the National Academy of Sciences, Cornell University's School of Industrial and Labor Relations, and most recently as a consultant, Dr. Gaffney has for 45 years focused his research and teaching on organizational change in industry, particularly with regard to the negotiation of change. He has provided on-site consulting, training, and facilitation services to over 500 companies and unions throughout North America and overseas.
A graduate of the U.S. Merchant Marine Academy (BS Nautical Science), Dr. Gaffney worked for several years as a licensed officer and pilot aboard deep-sea and Great Lakes commercial vessels (Masters, Mates & Pilots, MM&P, and Marine Engineers Beneficial Association, MEBA District II). He later became an anthropologist (MA New School for Social Research, Ph.D. Ohio State University) concentrating his studies on the linkage between technology, work, and occupational culture.
---
Sessions:
Market Sustainability and Expansion
Market Recovery: It's Not Just for Contract Bargaining
Market Recovery: A Whole New World?
Market Recovery Funds: Can We Buy Our Way to Market Recovery?
Market Recovery Work: Which is Better – Single or Parallel Workforces?