From Combat to Construction: The Programs That Help Make That Happen
The economy is growing, and the sheet metal industry needs more qualified skilled workers interested in the construction trades. To add skilled workers who can hit the ground running, there isn't a better pool of candidates to choose from than the men and women transitioning from the military. This session will explore the programs available to your JATC, local union, and company to convince military personnel to join our industry when they leave the service.
The presenters have had hands-on experience with the national programs that are working to recruit military personnel into our industry. In addition to hearing from individuals instrumental in establishing and running the programs, you will hear from a graduate of the first SMART Heroes program on how veterans can make a difference to our industry as well as impact their lives for the better.
The SMART Heroes program is a dynamic recruitment and training program designed to attract highly-qualified candidates to the unionized sheet metal industry. It also is sponsored by SMART, SMACNA, the International Training Institute, and Helmets to Hardhats. The program provides seven weeks of sheet metal industry training, equivalent to first year apprenticeship training, to enlisted men and women prior to discharge.
Helmets to Hardhats helps military service members successfully transition back into civilian life by offering them the means to secure a quality career in the construction industry.
---
SPEAKERS: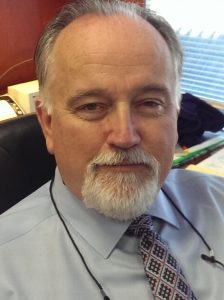 Charles Mulcahy, SMART Director of Craft Services
Charles F. (Charlie) Mulcahy was appointed SMART Director of Craft Services in 2015 after having served SMART as the Chief International Representative and Director of Jurisdiction having been appointed to that position in 2006. Prior to working for the International, Charlie was the Business Manager of Sheet Metal Workers Local 66 headquartered in Seattle, Washington and is now a thirty-nine-year member of that local.
Duties of the Director of Craft Services include providing assistance to local unions across the United States and Canada on matters affecting local union operations, local union agreements, SMART national agreements and issues affecting the NMA, NCA, GPPMA. Charlie also works as a liaison with SMACNA contractors to promote the industry while exploring future opportunities for SMART Building Trades Membership.
Darrell Roberts, Helmets To Hardhats
Darrell L. Roberts is the Executive Director of Helmets to Hardhats, a non-profit, that serves nationally to help veterans, transitioning military service members, National Guard, and Reservists find careers in the construction industry.
Darrell served as a Petty Officer Second Class in the United States Navy and later joined the Pennsylvania Army National Guard. While serving in the Guard, he was deployed to Kosovo as part of a NATO-lead, peacekeeping mission, where he served as a Squad Leader in an Infantry Company.
He is a journeyman sheet metal worker and a member of Central Pennsylvania Sheet Metal Workers International Association, Local #19, Philadelphia, PA. He has worked on multiple construction projects throughout the Pennsylvania, Maryland and New Jersey areas. He is a lifetime member of the Veterans of Foreign Wars post #1463, a member of American Legion post #206 and belongs to the Non-Commissioned Officers Association. He serves on the U.S. Department of Labor Advisory Committee for Veterans Employment, Training, and Employer Outreach (ACVETEO). Darrell received a Master's Degree in Leadership (EML) from Georgetown University and a Bachelor's degree in Business Administration from the National Labor College.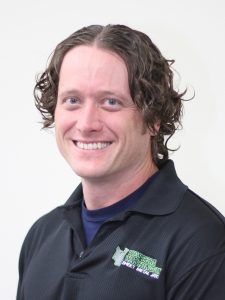 Kevin Thomas, Western Washington Sheet Metal JATC
Kevin Thomas was born in Enumclaw, Wa. as the son of a union sheet metal worker. After graduation high school in Enumclaw he was indentured into the sheet metal workers union on Dec. 29, 1997 and went to work for his father who started his own HVAC contracting business and is currently a member of SMACNA.
In July of 2002 he married Carrie Coyne and they now have four daughters. In 2005 they moved to Carrie's home state of Nevada where Kevin was an architectural sheet metal worker. After five years they decided to move back to Washington where he continued to work for his father. They now reside in Bonney Lake, Wa. Passionate about teaching, he immediately jumped at the opportunity to become the first instructor of the SMART Heroes program and was fortunate to receive an opportunity to do so. He has graduated two sessions of SMART Heroes totaling 22 students.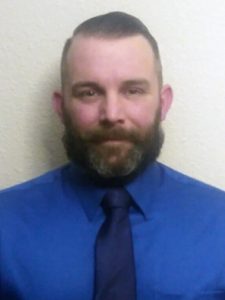 Joshua Buckley, SMART Heroes
Joshua Buckley is from Hinsdale, NH. In 2006 he joined the Army as a welder. He married his wife Linsey in 2008 and has two handsome sons, Logen and Connor.
Buckley has been deployed twice – once to Afghanistan with the 173rd Airborne Brigade in support of Operation Enduring Freedom and once to Iraq with the 18th Airborne Corps in support of Operation New Dawn. He served just under 12 years before sustaining an injury that wouldn't allow for continued service. He was medically retired November 20, 2017.
During his separation process he found the SMART Heroes program. He completed the seven-week course and started working the day after he went on terminal leave. He has been working as an architectural sheet metal worker since October 18, 2017.