2020 PINP Conference


February 25-26, 2020
Caesar's Palace, Las Vegas, Nevada
All In!
SMACNA and SMART are going all in to strengthen the industry and win more business!
Registration Open: September 3, 2019
Early Bird Deadline: December 13, 2019
Book your rooms by January 16, 2020
Hotel and reservation information is available here.
Announcing Keynote Speaker: Herm Edwards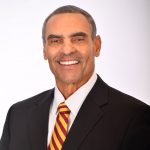 Edwards, a former NFL player, scout, assistant and head coach, is a charismatic inspirational speaker who will share his game plan focusing on the pillars of teamwork — work ethic, communication, integrity and legacy. He will share stories and motivational moments from his career. The lessons he has learned along the way and the impactful messages he has shared with his teams will keep you on the edge of your seat.
Follow us on Twitter (smpartners), Instagram (smpartners), and Facebook (sheetmetalpartners) and look for #pinp20 to get the latest updates.