2022 PinP Conference

2022 Partners in Progress Conference
March 1-2, 2022
Resorts World Las Vegas, Las Vegas, Nevada

Building the Future Together
A successful future requires labor and management to work together toward common goals. To do that, we need strong leaders who can build coalitions; who have the knowledge and skills to understand the needs and opportunities of where the construction industry is headed in the next 5, 10 and 20 years; and be willing to capitalize on the best practices of the industry. Above all, the future requires recruiting and retaining the best, most skilled workers into the industry. Partners in Progress 2022 is designed around the skills and knowledge necessary to meet these needs. We look forward to seeing you in Las Vegas March 1 & 2, 2022!
Follow us on Twitter (smpartners), Instagram (smpartners), and Facebook (sheetmetalpartners) and look for #pinp22 to get the latest updates.
---
Tentative Agenda
*Subject to change.
Tuesday, March 1
7:00 a.m. to 8:00 a.m. – Breakfast
8:00 a.m. to 9:30 a.m. – General Session
9:45 a.m. to 10:45 a.m. – Breakout Sessions
11:00 a.m. to 12:00 p.m. – Breakout Sessions
12:00 p.m. to 1:00 p.m. – Lunch
1:00 p.m. to 3:00 p.m. – General Session
3:30 p.m. to 4:30 p.m. – Reception
Wednesday, March 2
7:30 a.m. to 8:30 a.m. – Breakfast
8:30 a.m. to 9:30 a.m. – Breakout Sessions
9:45 a.m. to 10:45 a.m. – Breakout Sessions
11:00 a.m. to 12:30 p.m. – General Session
12:30 p.m. to 1:30 p.m. – Lunch
1:30 p.m. to 3:00 p.m. – General Session
---
Keynote Speakers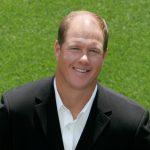 Jim Abbott
Former Professional Baseball Player, New York Yankees
Jim Abbott was an All-American hurler at Michigan; won the Sullivan Award in 1987; was the pitcher for the Gold Medal Olympic Team in 1988; and threw a 4-0 no-hitter for the New York Yankees vs Cleveland (September 4, 1993) all without his right hand. Abbott has worked with The Department of Labor's Office of Disability Employment Policy (ODEP) on several initiatives encouraging businesses to hire people with disabilities. His autobiography, Imperfect: An Improbable Life, was released in 2012 to glowing reviews.
Mike Abrashoff
Former Commander, USS Benfold and Author, It's Your Ship
At the age of 36, the Navy selected Abrashoff to become Commander of USS Benfold – at the time, the most junior commanding officer in the Pacific Fleet. The immediate challenges that faced him on this under-performing Naval war ship were staggering: exceptionally low morale, high turnover and unacceptably low performance evaluations. Few thought that this ship could improve. In many ways, the USS Benfold was actually an extreme example of the same problems facing many organizations today. Mike Abrashoff is the founder of GLS Worldwide. The firm challenges leaders at all levels to re-imagine their leadership thinking and create new ways to elevate individual, team and organizational performance.
---
Conference Fees
Attendee pricing (SMACNA & SMART members):

Early bird (ends Dec. 17, 2021) – $695
Regular – $950
Non-SMACNA contractor pricing:

Early bird (ends Dec. 17, 2021) – $950
Regular – $1,200