The High Performance Climb
High Performance is a mindset, a process, and a state of being that accelerates everyday achievement. Individuals and teams that embrace High Performance begin a journey toward excellence and elevated execution that has the power to carry them beyond their dreams. John Foley will take your local leadership to the next level with this unique, high-voltage keynote experience that will go beyond all expectations and leave a lasting drive for reaching high performance at all levels.
John Foley is a former lead solo pilot of the Blue Angels. His exciting, rare journey inspires awe, triggering audiences to take action and rethink what they believe is possible. John motivates teams and individuals to reach their highest potential while empowering organizations to sustain excellence under dynamic change.
---
SPEAKER: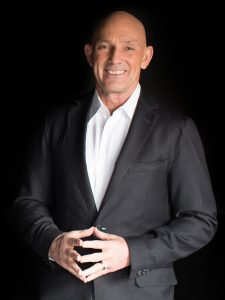 John Foley, Retired Blue Angels Pilot
John's personal path to High Performance began as a child, when he stood alongside his father at an air show featuring the Blue Angels. From that moment, John knew deep in his heart that someday he'd be carving up the skies as a member of the Blues.
Eventually, he lived that dream, but getting there wasn't easy. In fact, John's journey from an awe-struck child at an air show to the cockpit of the Blue Angels' F/A-18 Hornet is a study in persistence, hard work and the will to overcome obstacles and setbacks. Those ideals fit within three overriding traits that mark John's presentations: First, a contagious attitude of thankfulness that he calls Glad To Be Here®. Second, an energizing delivery that inspires High Performance and service to others. And, third, a practical model for living out his message that works in other organizations as well as it works for the Blue Angels.
John graduated from the U.S. Naval Academy with a degree in mechanical engineering. He also was a defensive back for the Midshipmen, playing in two bowl games and helping Navy to one of the best four-year records in its football history. As a pilot, John was a "Top Ten Carrier Pilot" six times before becoming a Marine instructor pilot and a Blue Angel. He holds master's degrees in business management, from the Stanford Graduate School of Business (as a Sloan Fellow); in international policy studies, from Stanford University; and in strategic studies, from the Naval War College. He makes his home in Sun Valley, Idaho.