Utilizing iTi, NEMI and SMOHIT
For a partnership to be successful, using every available tool is critical. The jointly-funded iTi, NEMI, and SMOHIT organizations are a gold mine of ideas and resources that can play an important role in keeping your partnership running smoothly.
In this session, you'll get an overview of iTi, NEMI, and SMOHIT with special emphasis on how they can assist labor and management to be more successful in growing market share, managing their workforce, and offering health and safety resources. They will offer examples of how other areas have benefited from their services.
The iTi's mission is to provide quality training programs to expand the skills of our workers. Getting involved in your local JATC can help them offer the exact training a contractor needs to be competitive.
NEMI develops programs that seek to expand employment opportunities for SMART members and programs that assist SMACNA contractors.
SMOHIT's aim is to provide a healthier, injury-free workforce, resulting in a safer and more productive workplace. They strive to increase the marketability in the union sector of the sheet metal industry.
---
SPEAKERS: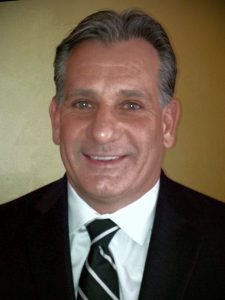 David Bernett, National Energy Management Institute Committee (NEMI)
David Bernett has 30+ years of experience in the unionized sheet metal industry. Graduating his apprenticeship as a member of Local 12 in Pittsburgh, PA, he continued his education earning a BA in Labor Studies from National Labor College, MS in Union Labor Administration from University of Massachusetts (Amherst), and Certificate in General Practice of Paralegal from Duquesne University. David has remained involved in union activities through committee appointments, and served union leadership positions as Steward, Organizer, Business Representative and Business Manager Financial Secretary-Treasurer. He also functioned as a Trustee and subsequent Labor Co-Chairman of Local 12's Labor-Management funds, Trustee for the Pittsburgh Building & Construction Trades and Labor Trustee of SASMI. Currently serving as Administrator with NEMI-NEMIC, David strives to promote the skill, professionalism and knowledge of SMART members and SMACNA contractors.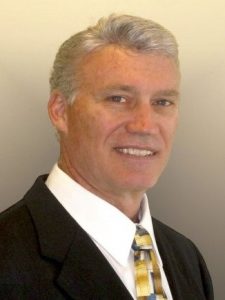 Randall Krocka, Sheet Metal Occupational Health Institute Trust (SMOHIT)
In 1978, Randy started his career in the sheet metal industry as a stock boy, (pre-apprentice) for a large residential sheet metal company in Brookfield, Wisconsin.
In 1980, he began his apprenticeship and turned out in 1985 as a union sheet metal journeyman. Over the years, he worked in many facets of the trade doing residential, commercial, architechtural and industrial sheet metal work. In 2003, Randy won his election as the Financial Secretary-Treasurer of Wisconsin Sheet Metal Workers Local 18.
With a lifetime career in the sheet metal industry, and having a passion for worker safety, Randy was hired as the Administrator of the Sheet Metal Occupational Health Institute Trust (SMOHIT) in 2013.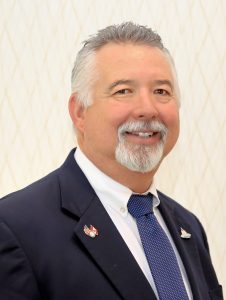 James Page, International Training Institute (iTi)
Page was previously employed by the iTi from 2007 until he was hired as the administrator for the National Energy Management Institute Committee (NEMIC), a position he took over in 2012.
Page has more than 30 years of experience in the HVAC industry. He completed his apprenticeship training in 1984 at Sheet Metal Workers Local No. 108 in Los Angeles. He earned his associate's degree in sheet metal apprenticeship technology from Ivy Tech College and his associate's degree in liberal studies from Long Beach City College.
His professional career includes training and certification in basic and advanced testing, adjusting and balancing for TAB certification; air conditioning and service levels I, II and III; indoor air quality, service and TAB instructors training; basics in advanced professional development; and advanced professional development in teaching. He also was a past trainer in OSHA 10 and 30 and holds numerous industry certifications.
Page's experience ranges from the installation of HVAC systems to life safety testing of environmental systems for the city of Los Angeles Fire Department. For the first 10 years, he worked as an apprentice, advancing to journeyman and installation foreman, and then changed departments from sheet metal to working as an air balance technician for Air Conditioning Company, Inc. in Glendale, California. From there, for the next 17 years, he served as a TAB technician, supervisor, HVAC system consultant, estimator and field operations manager for Winaire, Inc. in Huntington Beach, California.
While maintaining a successful career in the field, Page earned a credential in occupational teaching with the state of California and worked for more than 10 years locally and nationally to educate the sheet metal workers of tomorrow as an instructor for apprentice and journeymen courses.
Page grew up in Southern California with his wife Tina of 33 years. Together, they have raised three grown children. Their son has continued the tradition of working in the sheet metal industry by becoming a journeyman, signatory to Sheet Metal Workers Local No. 105 in Glendora, California.
More than 15,000 apprentices are registered at 153 training facilities in the United States and Canada. The iTi is jointly sponsored by SMART, the International Association of Sheet Metal Air, Rail and Transportation Workers (formerly the Sheet Metal Workers' International Association) and the Sheet Metal and Air Conditioning Contractors' National Association (SMACNA).
iTi supports apprenticeship and advanced career training for union workers in the sheet metal industry throughout the United States and Canada. Located in Fairfax, Va., iTi produces a standardized sheet metal curriculum supported by a wide variety of training materials free of charge to sheet metal apprentices and journeymen.