What the Future Holds for Partners
The New Horizons Foundation updated its HVAC and Sheet Metal Industry Futures Study in 2016. The comprehensive report includes a section identifying five key implications that contractor firms need to understand and improve upon to successfully move forward over the next 3 to 5 years. Foundation Chair Guy Gast (former SMACNA President) and Foundation Vice Chair Angie Simon (2018 SMACNA Secretary/Treasurer) will share their thoughts about the study. Angie is president at Western Allied Mechanical, a Bay Area design-build contractor, and Guy is president of The Waldinger Corporation's Iowa Division. Both bring perspectives on customers, the workforce, labor relationships, technology, and the challenges and opportunities–present and future–that all Partners in Progress will want to hear.
---
SPEAKERS: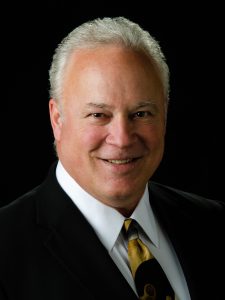 Guy Gast, The Waldinger Corporation
Guy Gast is a former president of SMACNA and is the President of The Waldinger Corporation – Iowa Division.
Guy has been actively involved in the industry for more than 30 years serving on the SMACNA Board of Directors, HVAC Contractors Council Steering Committee, Sheet Metal Industry Labor Management Cooperation Fund, High Performing Contractor Task Force, and Technical Resources Committee, to name only a few.
He serves as chairman of the New Horizons Foundation and is a Summit Circle and Industry Mentor contributor, as well.
As a member of the Sheet Metal Contractors of Iowa-Central Iowa, he has served as the chapter chair and long-time trustee and negotiating committee member. He has been chairman of the Mechanical Contractors Association of Iowa, Associate Council chair of the Master Builders of Iowa, and he is a life member of ASHRAE.
Guy graduated from Iowa State University with a Bachelor of Science degree in construction engineering. He has worked at The Waldinger Corporation, one of the nation's premier sheet metal contractors, for 37 years.
Angela Simon, Western Allied Mechanical
Angie has been a leader in the Bay Area construction industry for many years. Starting as a young 22 year old project manager in the late 80's, when there were very few women in construction, to becoming the president of a $70 Million Mechanical contracting firm with over 220 people. She has taken on the challenge over the next 4 years to elevate the awareness of women in construction. She formed a Women in Construction Leadership Committee within National SMACNA (Sheet Metal and Air Conditioning Contractors) to work with both the contractors and the Union to encourage and promote the role of women in sheet metal.
Angie was honored to be asked and excited to accept the position of National SMACNA Vice President. She will go through the chairs and in 2019 will be the first ever woman National President for SMACNA which represents over 1800 contractors in the US and Canada.
She has committed to continuing to mentor not only within her own firm, but on a national level as well, hoping to encourage women to get and stay involved in construction.
As current President of Western Allied Mechanical – a premier HVAC contractor in the Bay Area employing over 200+ people – Angie has increased the volume of business to over $35 Million. She is responsible for many successful projects including The Packard Foundation Net Zero Head Quarters, SLAC – Science and User Support Building (awarded DBIA award) and Stanford SESI Energy improvements.