Walking a Mile in Their Shoes: Understanding What Makes Your Labor-Management Counterpart Tick
Ever finished a conversation with your labor or management counterpart and walked away thinking what the #$@&%*! is that person thinking? This session is designed to help answer that question. Gain insight into the competing interests, concerns and viewpoints that help shape your chapter executive, contractors, or business manager's approach to labor relations.
These experienced industry leaders will candidly explain their considerations and motivations in carrying out their jobs. Gain from them a greater understanding of what goes into their role. In doing so, you will take away from this session a better understanding of how to effectively communicate and relate with your labor-management counterpart.
---
SPEAKERS: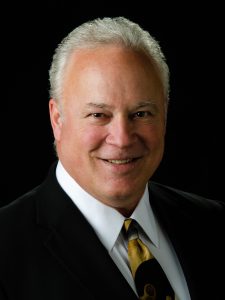 Guy Gast, The Waldinger Corporation
Guy Gast is a former president of SMACNA and is the President of The Waldinger Corporation – Iowa Division.
Guy has been actively involved in the industry for more than 30 years serving on the SMACNA Board of Directors, HVAC Contractors Council Steering Committee, Sheet Metal Industry Labor Management Cooperation Fund, High Performing Contractor Task Force, and Technical Resources Committee, to name only a few.
He serves as chairman of the New Horizons Foundation and is a Summit Circle and Industry Mentor contributor, as well.
As a member of the Sheet Metal Contractors of Iowa-Central Iowa, he has served as the chapter chair and long-time trustee and negotiating committee member. He has been chairman of the Mechanical Contractors Association of Iowa, Associate Council chair of the Master Builders of Iowa, and he is a life member of ASHRAE.
Guy graduated from Iowa State University with a Bachelor of Science degree in construction engineering. He has worked at The Waldinger Corporation, one of the nation's premier sheet metal contractors, for 37 years.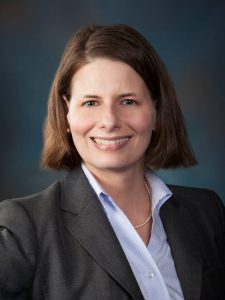 Lauri Rollings, Sheet Metal & A/C Contractors Assn. of Milwaukee, Inc.
Lauri Rollings has served as Executive Director of the Plumbing Mechanical Sheet Metal Contractors' Alliance (the "Association") in Milwaukee, Wisconsin since 2012. She oversees labor relations with three different trade unions (sheet metal workers, plumbers, and steamfitters), serves as a trustee on several Taft-Hartley funds, manages association communications, and organizes numerous industry development events. She has a bachelor's degree in journalism and mass communication from the University of Wisconsin-Madison and a law degree from Stanford Law School. Prior to coming to the Association, Rollings worked as an attorney and as a newspaper reporter.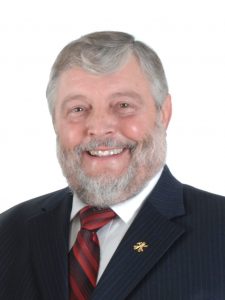 David Zimmermann, SMART Local Union 36
Zimmermann began his 4 year apprenticeship program with Sheet Metal Workers' Local 36 on April 30, 1973. Upon completing his apprenticeship, David was initiated as a Journeyman Sheet Metal Worker and worked in the field February 1987. During this time, he was also elected to the Sheet Metal Workers' Local 36 Executive Board in 1981.
Zimmermann was elected as a full-time Business Representative for Sheet Metal Workers' Local 36 on February 1, 1987, and subsequently re-elected through March 1999, when he was elected to serve as President/Business Manager, a position, which he has retained to the present.
Sheet Metal Workers' Local 36 represents all of Missouri, excluding the northwest quarter, and all of Arkansas. There is a Union Hall and Training Facility in the St. Louis, MO area, in the Jefferson City, MO area, in the Springfield, MO area, as well as in the Little Rock, AR area. There are individual contracts and training programs for each area.
Since being elected as President/Business Manager in March 1999, Zimmermann has served as the Managing Trustee of all Local 36 Trust Funds. He also chairs and directs all of the regular and special meetings, the Executive Board meetings, the Apprentice Committee meetings, and the daily affairs of the Sheet Metal Workers' Local 36.
Additionally, Zimmermann has successfully negotiated contracts in all four geographical areas of Local 36. In 2000, the membership of Local 36 voted to hire an organizer in each of the four areas. Since 1999, over 40 shops have been organized by Local 36, increasing membership to a record high of over 2000 members in the St. Louis area.
In 2006, Zimmermann worked with I.B.E.W. Local 1, Plumbers and Pipefitters Local 562, and the contractor associations to develop the "Pact" which includes the "Principles of Fairness for Construction": a safe jobsite; adoption of fair contract terms; good labor relations, tri-partite approach to give owner better product; utilizing a skilled and well-trained AFL-CIO unionized work force; and eliminate jurisdictional pickets and work stoppages.
Under his direction, in August of 2009, the Membership of Sheet Metal Workers' Local 36 approved a proposal to build a new facility, which would combine the Union Office, Benefits Office and Joint Apprenticeship Training School in a LEED Platinum Certified building of 96,000 square feet, located at the northeast corner of Chouteau & Jefferson Avenues in downtown St. Louis. The Joint Apprenticeship Training Area encompasses 56,000 square feet of the new facility, which opened in October 2011.
Zimmerman says he tries to "work with the membership, contractors, fellow building trades leaders, labor leaders, and community leaders in a 'partnership' to develop and expand on common goals and try to resolve problems in sensible and amicable way".