2020 PINP Conference

February 25-26, 2020
Caesars Palace, Las Vegas, Nevada
All In!
SMACNA and SMART are going all in to strengthen the industry and win more business!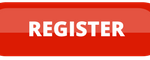 Teams: Register using this link.
Early Bird Deadline: December 13, 2019
Book your rooms by January 16, 2020
Hotel and reservation information is available here.
Speakers
Keynote: Herm Edwards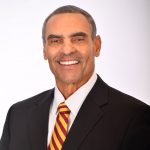 Edwards, a former NFL player, scout, assistant and head coach, is a charismatic inspirational speaker who will share his game plan focusing on the pillars of teamwork — work ethic, communication, integrity and legacy. He will share stories and motivational moments from his career. The lessons he has learned along the way and the impactful messages he has shared with his teams will keep you on the edge of your seat.
Stephane McShane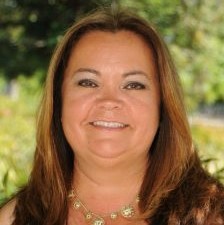 McShane is a director at Maxim Consulting Group. She is responsible for the evaluation and implementation processes with clients. Stephane works with construction related firms of all sizes to evaluate business practices and assist with management challenges. With a large depth of experience working in the construction industry, Stephane is keenly aware of the business and, most specifically, operational challenges that firms face.
Her sessions include:
Team Dynamics – Utilizing Teams to Speed Improvements and Implementation
Today's demanding construction environment requires speed, skill, and the latest in innovation. To successfully navigate the tremendous amount of change required to keep up, the utilization of cross functional teams is a must. This approach ensures that oversights are minimized, and allows the people who will live with the results to define the path.
Teaching to Lead – The Power of Engagement and Inspiration
Receiving a promotion is just the tip of the iceberg when it comes to the knowledge needed to be an effective leader. Many have been given the title, but not the tools to be successful when in charge of others. When becoming a leader, the performance of the team becomes paramount in measuring your own success. We will learn how to correctly assess, motivate, and inspire your workgroups.
Mentorship 101 – The Needs of the Next Generation Defined
In the past, many have relied upon the kindness of others to teach us what we needed to know. The alternative was to "hope" we could pick up enough ourselves to become self-taught success stories. We will discuss the differing needs of the next generations of workers and how significant changes in our training processes must occur. The challenge of attracting people to our industry is becoming even larger, and organizations must learn to identify the needs of those they wish to hire in order to put significant processes in place to retain them.
---
Follow us on Twitter (smpartners), Instagram (smpartners), and Facebook (sheetmetalpartners) and look for #pinp20 to get the latest updates.