Emerging Leaders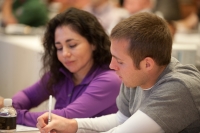 Leadership is learned; the skills necessary to communicate, inspire trust and coalition build are something that takes time to develop. Likewise, understanding our industry's future, both the struggles and successes at the highest levels, are not something everyone gets sufficient exposure to in their current day-to-day roles.
This is where Partners in Progress has designed a perfect in-person opportunity for the future leaders of chapters and local areas to experience just what current labor and management leaders see every day, only now in a fully collaborative environment where networking and problem-solving takes the center stage.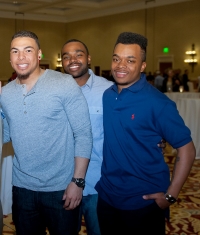 EMERGING LEADERS INITIATIVE
In an effort to include the next generation of leaders in the 2022 Partners in Progress Conference, SMACNA and SMART are giving local chapters and unions the opportunity to register two emerging leaders from their area (one labor and one management) to attend the Conference by waiving their respective registration fees.
Selected emerging leaders need only to meet the following criteria to have their registration fee waived:
Must be under the age of 35
Must have at least one or more current representative(s) from the local area or chapter registered to attend the Conference
There is a strict limit of no more than one "future leader" from the labor side and one "future leader" from the management side registered per local union & chapter.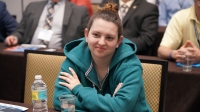 HOW TO SELECT AN EMERGING LEADER
Partners in Progress encourages local unions and chapters to look for those individuals who show exceptional motivation, drive, and initiative to take on leadership responsibilities, informally or formally, in their current position.
Look for emerging leaders who will ultimately bring diversity in race, gender, abilities and/or gender identity to their leadership team and reflect the workforce of the future, where a broadening of ideas and experiences better allows the industry to recruit from a wide talent pool, truly demonstrating the commitment to being inclusive and diverse.
OPPORTUNITIES FOR EMERGING LEADERS AT THE 2022 PIP CONFERENCE
Although the deadline has passed to register Emerging Leaders from your area, if you know of anyone who is currently registered for the conference and fits the criteria listed above, please contact Katie Kirchner so they can be included in the following:
Emerging Leaders Reception on Tuesday afternoon – This invitation-only reception will be hosted by renowned leadership coach Don Riling who will provide guidance on how emerging leaders can capitalize on their experience and opportunity coming out of the 2022 Partnership Conference.
Networking and peer group opportunities throughout the conference and beyond.
Katie Kirchner
kjkirchner4@gmail.com