Presidents' Remarks/Project 150 Recognition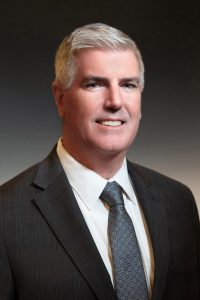 Joseph Sellers, Jr.
General President, International Association of Sheet Metal, Air, Rail and Transportation Workers (SMART)
Joseph Sellers, Jr., is a second-generation sheet metal worker who has risen steadily in his 41 years as an industry professional and union official.
Sellers began apprenticeship in 1980 at Local 19 in Philadelphia and became a journeyman four years later. He was elected to the local's Executive Board in 1994 and appointed to be Training Coordinator in 1996. In 2002, after serving as a Business Representative for two years, he became Local 19's President and Business Manager.
In August 2009, Sellers was elected to the international leadership as 11th General Vice President. The General Executive Council elected him to serve as the union's General Secretary-Treasurer (GST) in July 2011, and he was unanimously re-elected as GST by delegates to the first SMART General Convention in August 2014. Sellers became SMART's General President May 1, 2015 and was unanimously re-elected in August of 2019.
As SMART General President and General Secretary-Treasurer, Sellers developed and led special campaigns to increase outreach and awareness for construction, production and transportation industries members, union industry officials and policy makers on key issues including pensions, health care, and apprenticeships. He implemented and continues to lead enhancements to the Union's information technology, professional skills training and lifelong learning curricula. Sellers has been leading the way in diversity and inclusion, navigating COVID-19 and having a progressive role in getting membership more involved and engaged. He has held several positions with the AFL-CIO and North American Building and Construction Trades Union at the national, state and local levels.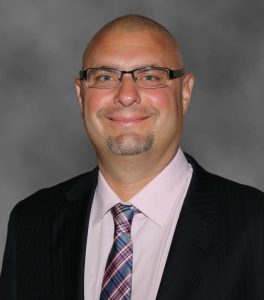 Al LaBella
President, Sheet Metal and Air Conditioning
Contractors' National Association (SMACNA)
Al LaBella is SMACNA's President and Owner and President of Blue Diamond Air Systems in Medford, NY.
LaBella started working at Blue Diamond Air Systems in 2001 after a career in education where he was a High School Football and Lacrosse coach. In 2008, Al and his wife Meghan purchased the family-run company from Meghan's parents, Bob and Jean Lawless. Bob Lawless got LaBella involved in SMACNA to further his knowledge in the trade and LaBella went on to attend every SMACNA educational program offered including BMU, Financial Boot Camp, and Supervisor Training to name a few.
LaBella credits his SMACNA education for providing him with the necessary skills he uses today to successfully run the company.
With years of experience in the sheet metal industry, LaBella is a natural-born leader with a commitment to technology, education, and innovation. LaBella leads a team of more than 100 employees at Blue Diamond Air Systems, a fully automated shop, with a team-oriented approach that is dedicated to client service. LaBella has continued taking an active role in SMACNA, serving on a variety of committees over the last decade including the SMACNA/SMART Best Practices Market Expansion Task Force, SMACNA PAC Committee, National Energy Management Institute Committee, and others. He is also an active member of SMACNA of Long Island, where he works to recruit the next generation of industry workers.