Best Practices for Recruiting Quality Workers
Regionally, there is a significant shortage of skilled workers at nearly all levels in construction, and recruitment strategies for labor and management have never been more critical. Learn from those areas who have successfully met the challenge of recruiting qualified workers into the industry.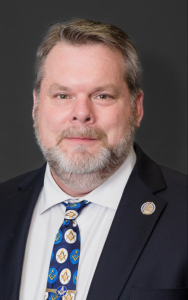 Jon Croft
Ferber Sheet Metal Works, Inc.
Jon Croft began his Sheet Metal Career in 1988 as a 1st year apprentice at Ferber Sheet Metal Works, Inc. in Jacksonville Florida. He served his entire apprenticeship at Ferber working in their shop and occasionally in the field. While working with his tools, he was utilized for miscellanies / Industrial fabrication and drafting. In the early 2000's he was promoted to a Project Management position overseeing Industrial design, fabrication and installation in various manufacturing plants in the Jacksonville area and later managed projects for NASA, Lockheed Martin and Boeing in the Space Industry. In 2006, Jon accepted his current position as General Manager and Qualifying Agent for Ferber.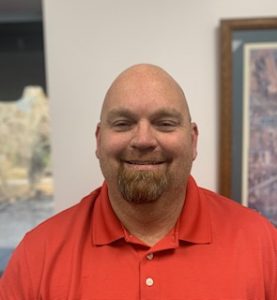 Lance Fout
SMART Local Union 435
Lance Fout is the Business Manager/FST for SMART Local 435 in Jacksonville, Florida. Lance has been married to Angelina for over 26 years and they have two daughters. He has over 29 years of experience in the Sheet Metal Industry with over 22 years with Local 435. As a member with Local 435 he has been an Apprentice, Foreman, and a Superintendent for Local 435 signatory contractors. In 2002 Lance graduated his apprenticeship where he was selected as the 2002 Outstanding Apprentice of the year. Before being elected as Business Manager/ FST in 2015, Lance held positions as Local Union Conductor, Executive Board Member, Organizer and Recording Secretary for SMART Local 435 since 2004. In 2005 Lance started teaching for the JATC and is a certified instructor for the sheet metal industry with the Hillsborough County School District. He is an OSHA Authorized Construction Trainer and an OSHA Authorized Disaster Site Worker Trainer. He is also the Recording Secretary for the Sheet Metal Workers Local 435 JATC Apprenticeship program and is a Trustee on the Sheet Metal Workers' National Healthcare Fund. Lance is also the North Florida Building and Construction Trades President and sits as the Executive Vice President for the Florida Building Construction Trades Council. Lance sits on numerous advisory committees and other committees in the North Florida area.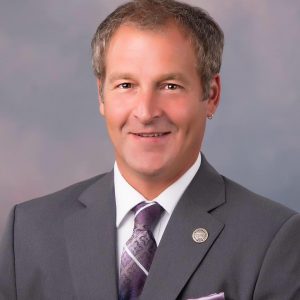 Darryl Esterline
SMART Local Union 20
Darryl Esterline was elected as Business Representative of the Fort Wayne Area effective July 2013. He became a member of Sheet Metal Workers Local Union No. 20 in 1988, serving his Apprenticeship from September 1990 to 1993.
Darryl has served on the following Union Committees: Northeast Indiana Central Labor Council (2013-2015); North Central Building Trades Council (2013-Present); AFL-CIO (2016-Present); SMART Health & Welfare and JATC Trustee (2013-Present); President of Northeast Indiana Building Trades (2013-2019); Trustee on the Northeast Indiana Ivy Tech Board (2017-Present); WorkOne of Northeast Indiana Board Member (2013-Present).
Darryl was born in Fort Wayne, Indiana and graduated from Northrop High School in 1988. He received an associate degree from Seattle Community College. Darryl has three children, and he enjoys playing basketball, running 5K's for charity and spending time with his family.