Identifying Joint Legislative Opportunities to Build Market Share
In the nation's capital and in state capitals, nothing speaks louder than labor and management working together. Labor-Management teams with first-hand experience will discuss how they work together on issues, with recent examples from the national and local levels. The session will provide tips on what it takes for local areas to get started and be successful in their own campaigns. Be prepared to share examples of joint efforts in your area.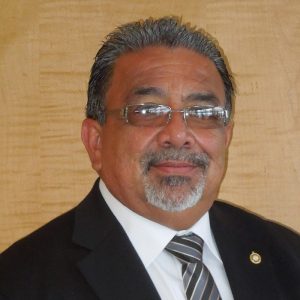 Vince Alvarado
SMART Local Union 49
Vince Alvarado, a third-generation union sheet metal worker from El Paso, Texas, was elected Business Manager/FST of Local 49 in 2010, after 22 years of leadership roles in the craft and a successful 6 years as Local 49 Organizer and Training Coordinator. He also serves on the Board of Trustees of both the Local 49 Health Plan and Joint Apprenticeship Training Committee. Now in his fourth term as Manager, he is passionate about preserving the rights of all working men and women, and serves on several state committees, including the New Mexico Construction Industries Commission, NM Workforce Development Board, and the NM Legislative Council State Jobs Council. In addition, he is currently serving as the President of the NM State Federation of Labor, AFL-CIO. His efforts have been key in defeating Right to Work Legislation and restoring sheet metal prevailing wages in the last three NM Legislative sessions, along with passing ground-breaking Fire Life Safety legislation. He has also received the honor of being affirmed as one of New Mexico's five (5) 2020 Presidential Electoral College Electors by the Democratic Party of New Mexico. While managing a territory as large as Local 49 keeps Mr. Alvarado busy and on the road quite a bit traveling the state of New Mexico and the El Paso and Amarillo/Lubbock areas of west Texas, he still finds time to spend with his family in El Paso and Dallas, Texas, and to get in the occasional round of golf.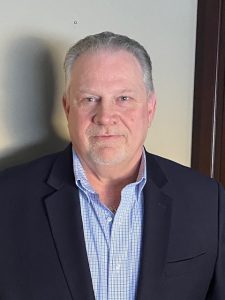 Tim Miller
SMART Local Union 33
Tim Miller started his apprenticeship in 1985. He was elected Local 33 Business Representative in the Cleveland District in 2003 and elected Local 33 Business Manager/President in 2019. He currently serves as Chairman of the Cleveland District Pension Plan, Chairman of the Local 33 Annuity Plan, Chairman of the Local 33 Fringe Benefit Fund, and was appointed by Ohio Governor DeWine to Serv-Ohio in 2019.
John Sindyla
SMACNA-Cleveland
John R. Sindyla, Esq., is currently the Chief Executive Officer of SMACNA-Cleveland, a construction trade association with more than 60 contributing contractor members located in the Northeast Ohio counties of Cuyahoga, Lake, Geauga and Ashtabula. He was named SMACNA National Chapter Executive of the Year in 2021. In addition to serving as his SMACNA Chapter as CEO, John also represents his contractors and the Sheet Metal and HVAC industry in the following capacities: Trustee of the Sheet Metal Workers' Local 33 Pension Fund; Trustee of the Cleveland Building Trades CISAP Drug Testing Committee; Advisor to the Sheet Metal Workers' Local 33 Health Benefits Fund and Fringe Benefits Collection Fund; Trustee of the Cleveland District Joint Apprenticeship Training Committee; and Trustee of the Cleveland District Labor Management Cooperation Committee.
John also serves on the Advancement Committee for the West Side Catholic Center, a non-profit corporation that supports the homeless and displaced families in Cleveland, Ohio. He is a proud graduate of St. Ignatius High School and obtained his undergraduate and graduate degrees from Miami (OH) University and The Cleveland-Marshall College of Law.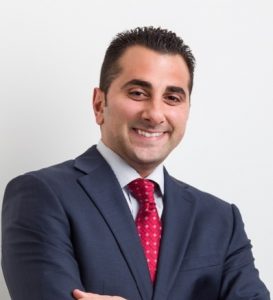 Bobby Ina
Metropolis Consulting, LLC
Bobby Ina is the Managing Director at Metropolis Consulting, LLC, which was created in 2010 and today represents various unions, corporations, developers and small businesses around the State of Ohio, Michigan and West Virginia. The company's primary focuses are statehouse and local lobbying, political consulting, political strategy, fundraising and business development.
Bobby is a 2004 Graduate of John Carroll University, with a bachelors degree in political science. His campaign experience includes: working on over two dozen local races and three dozen state races as a political consultant and fundraiser. Community and political involvement includes: 2003 candidate for Lyndhurst City Council Ward 3; creator and moderator of a political interview series on YouTube called People in Politics; 2020 creation of the Robert J Ina Smiles Foundation at Akron Children's Hospital; and coordinator of Akron Childrens Hospital Toy Drive since 2014 for the Holiday Season.